Nacho Sasha: Washington's Most Eligible Thousandaire
Hello single ladies! I'm Nacho Sasha – DC's most eligible thousandaire! And I'm open for business!
What do you get if you date me? Not only the time of your life, but the following exciting benefits:

Cruise Around Town in Style!
That's right, you can show off your catch to all your girlfriends when we pile into my 1998 Nissan that only has 200,000 miles! It takes a little bit to get it started, but I can usually get it going after ten minutes. Unless it's a cold day, then we'll have to go get a Zipcar. The only one that's ever available near me is the windowless panel van, but that's okay. You can tell your girlfriends that it's the Zipcar Love Machine.
Shopping
Do you like to shop? Then I'm the man for you! Assuming we get the Nissan started, I do all my shopping three hours away at the Wal-Mart in Paw-Paw, WV where we can get the best deals on pickles and canned tuna!
Dine in Style
You got it, ladies – Nacho Sasha is your chef! Sit down at the table and enjoy the finest cuisine – buttered noodles and Celeste pizza. Your queenly chalice shall overflow with the finest Natty Bo! By your side, my giant inflatable dinosaur will be standing by as your own personal butler.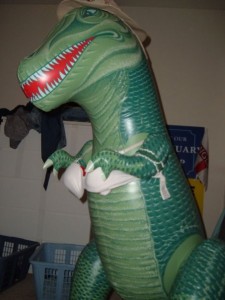 Wear the Finest Clothes
I've got jeans from when I was in high school in the back of my closet along with a number of t-shirts. When we're out on the town, you'll be the star of the parade!
More about Nacho:
Education
You want an educated man, ladies! I hold a Bachelors in Modern European History (Nazis!) and Political Science. You'll spend hours enthralled by the finest discourse on topics including West Germany's government, amusing articles from Der Sturmer, and the revitalization of Britain's canals.
But it's not just book smarts for you. Thanks to the quality education I received at a small school in the mountains of West Virginia, I know how to build and operate a still, run a bootlegging operation that always breaks even, and the right way to clean and prepare ramps. Give me a flat roof and a garden hose and I can grow enough low-grade marijuana to make a legion of 12 year old suburban stoners feel like pigs in chardonnay.
Emotional Awkwardness
Hang on tight ladies, because I'm riddled with sexual hangups and I come from a family that's about as functional as, say…the writing staff of Der Sturmer. It's a family where "Watch out for the blacks" really means "I love you." All you have to do is close your eyes and tap your heels together and…oh my god…
Ambitious Worker
I'm a man who works hard for what he wants – to become a shut-in at my professor's guesthouse, or live next to my friends in New Orleans and maintain a job as a night watchman at a morgue. Stick with me and you'll ride to the top of the social ladder and attend Christmas parties at a morgue, or be shaking it hillbilly style on the Eastern Shore.
Highly Cultured
I know everything you need to know about every sci-fi and cult-culture show since 1963. I can dance like the dwarf in Twin Peaks and get in a screaming, hysterical argument about continuity errors in the first 26 years of Doctor Who. And, at night, as we lay together, I'll whisper the entire dialogue from that classic Battlestar Galactica episode where Starbuck uses a bunch of children to assault a fully manned Cylon base and gives them all the battle plan in the form of a song.
Through the tunnel, under the land
Starbuck and Miri creep hand in hand.
We swim the moat to the petro dump
And blow it up with a great big whump!
At the bridge, the youngest daughter
Drops tin cans into the water.
And around the castle, the son firstborn
Rides at a gallop and blows his horn.
We go up the steps to the castle floor
And sneak a peek through the secret door.
Although the dump is double-guarded
We'll sneak across when the guards are parted.
Robus sets one bomb and then the other
Leaving the rest to his older brother.
When all is ready across the moat
Kyle will sound the signal note.
Through all the confusion, noise, and bother
Starbuck and Miri rescue father!
Haha… Hooooly shit am I drunk right now.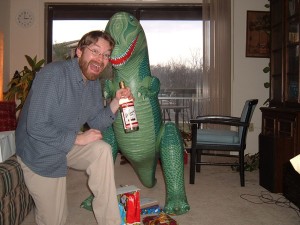 So don't delay! Contact me today and start living the high life! Nacho Sasha is like the finest champagne ten bucks can buy, and you'll love the hangover.
---
2 Comments
---